Multiple similar apartments
Awesome one bedroom apartment in Arsenaux, Fribourg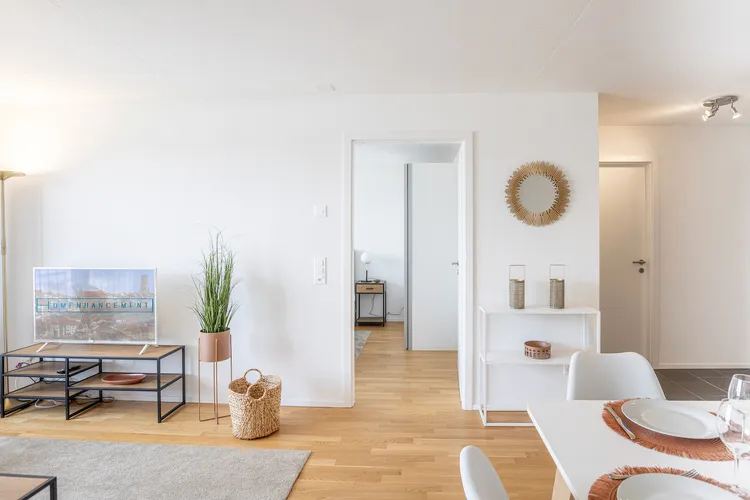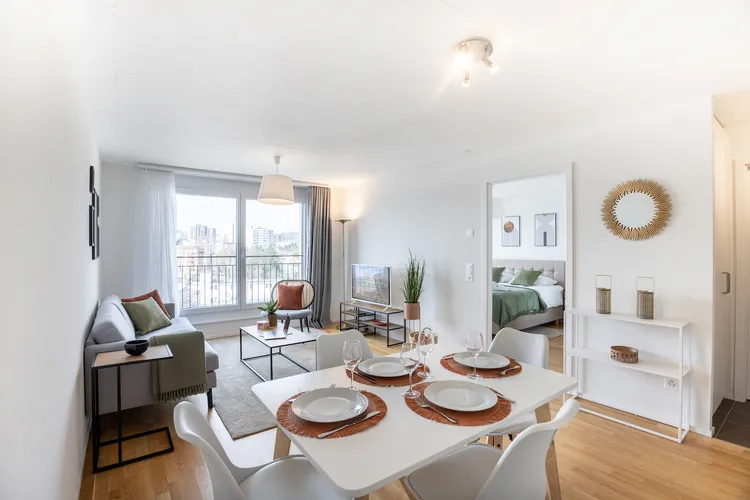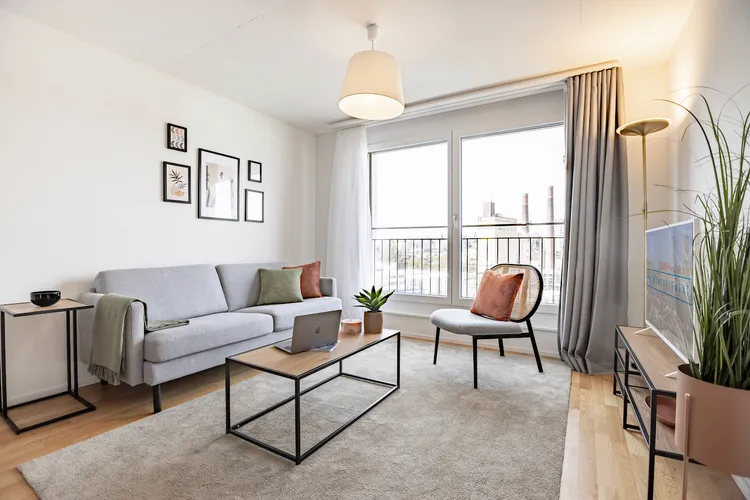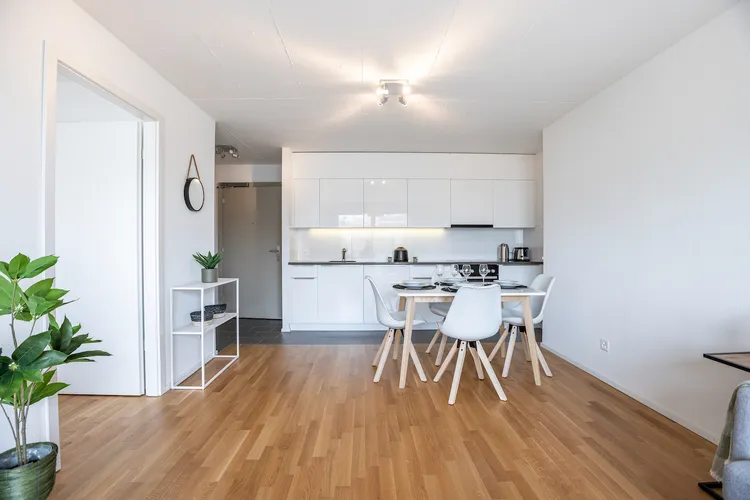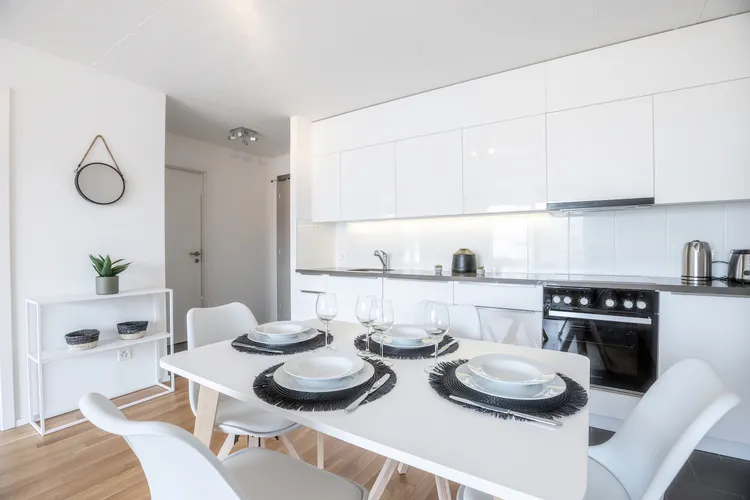 Apartment info
Ref: 055000
Large contemporary 1 bedroom apartment of 50 m2, located in a residence close to all amenities, public transport and shops. Quiet and bathed in light. The flat is composed as follows: - Shower room / WC. - Large living room with lounge and open kitchen. - Sober and contemporary decoration: sofa, furniture and design lights. In addition, the flats are all equipped with smart metering, which informs tenants of their heating, electricity and water consumption. Thanks to the outdoor facilities, which include several children's playgrounds, a fountain and numerous tree-lined areas, the residents of Les Arsenaux also enjoy living and meeting spaces in a pleasant, green setting.
Why book with us?
Feels like a home
Fully furnished and modern designed
Smart locks
Self check in/out and access via app or badge
Stay safe
Quality checks before each stay
Contactless
Credit card or bank transfer payments, e-contracts
Service & support
Emergencies, customer support 7/7
Multilingual experts
We speak 6 languages
Flexible stay
Select short or long stay, start anyday / anytime
VIP services available on demand
Contact us for more details on this accommodation or alternative solutions.
Long Term Stay (min. 28 nights)
Our best price
75.00 CHF / per night
28 Nights 2,100.00 CHF
Cleaning Fee 250.00 CHF
Damage insurance 250.00 CHF
Booking Request
Total 2,600.00 CHF
Civil Liability (per guest) 60.00 CHF
Short Term Stay (min. 4 nights)
140.00 CHF / per night
4 Nights 560.00 CHF
+ VAT (3.70%) 20.72 CHF
Cleaning Fee 250.00 CHF
Damage insurance 100.00 CHF
Booking Request
Total 930.72 CHF
Civil Liability (per guest) 60.00 CHF
Accepted payment methods:
Credit cards - online
Bank transfer
Similar apartments (4)
This listing represents structurally identical apartments, located in the same building, at the same price.
See our easy contactless booking process:
You select the flat you would like to rent for certain dates and make booking request.
Homenhancement will respond quickly to your request.
You will get e-contract to sign and deposit payment details.
After e-contract is signed and payment is confirmed you will get smart key to enter apartment.
What does apartment contain?
ALL the apartments OF Homenhancement fulfill SPECIFIC standards: they are ALL equipped WITH linen, towels, AND kitchen equipment, AS well AS internet.
Apartments are NO smoking AND normally NOT pet friendly, but exceptions can be made ON request.
What is included in rent price?
Our pricing is quite transparent.
All the charges, heating, water, electricity, and internet are included in rent price.
Homehancement doesn't provide a cleaning service during your stay, only on the check-out. However, on request, we can provide this service to you for an extra fee.
Location on map
A new mixed and sustainable neighbourhood near the railway station. The district consists of flats, offices and shopping arcades.
Nearest apartments
Fribourg is an exciting place to live. Being one of the largest medieval towns in Switzerland, it is culturally rich and has a unique architectural heritage. The city is surrounded on three sides by the Sarine River.  An old funicular railway that connects Neuveville district to the upper town offers stunning views.  Fribourg is a vibrant university town where students from all over the world come together.  The quirky streets of the old town are dotted with small shops, restaurants and very cozy, friendly bars.
Places to visit in Fribourg