7 Swiss dishes you need to try in Geneva
The Swiss cuisine has a French touch but recipes and preferences vary widely from canton to canton. Still, we can all agree on the following Swiss must-try foods.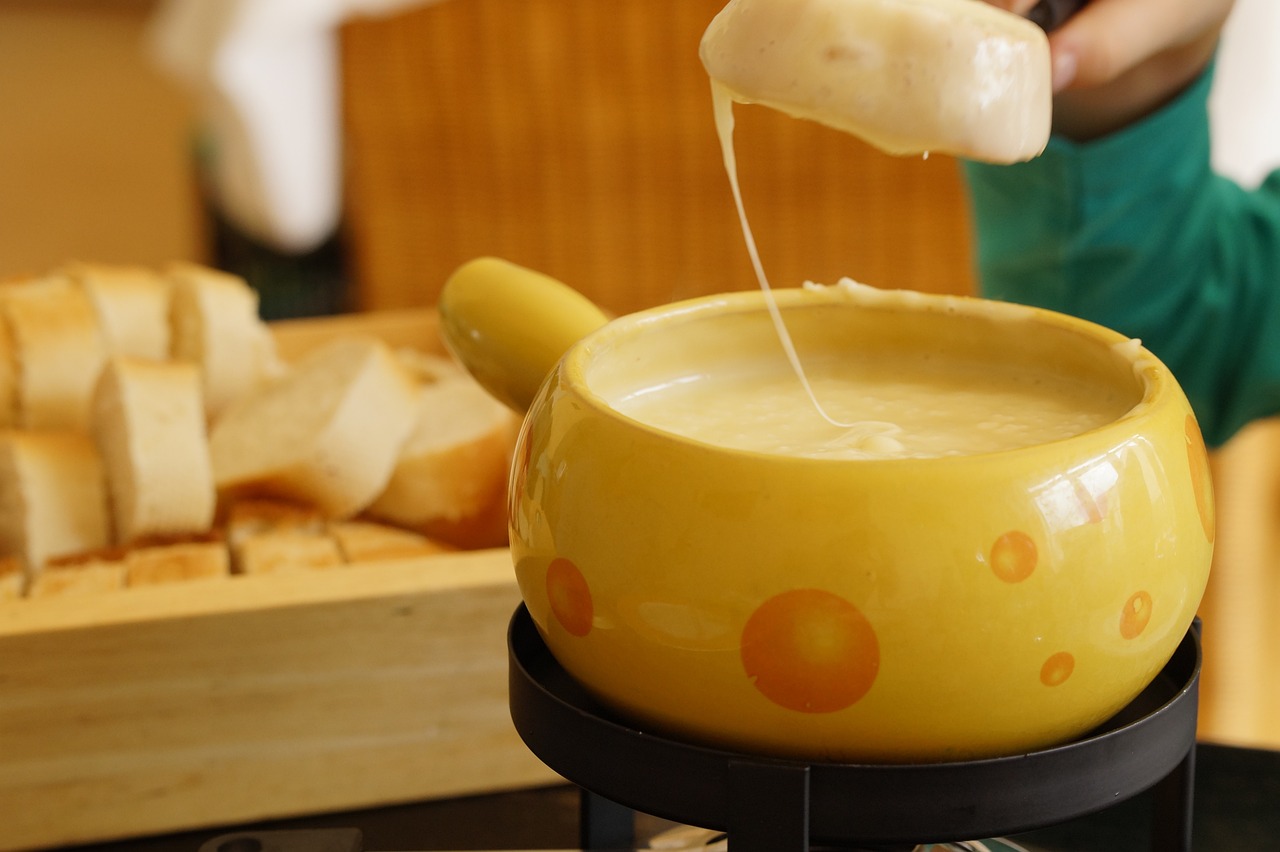 You've been walking around Geneva, enjoying all the beautiful sights, and now you're in the mood for some traditional Swiss food. The first thing you need to know is that there is more to Swiss cuisine than just cheese fondue. Geneva has a French touch, so you can expect to taste dishes heavily influenced by French cuisine. Recipes and preferences vary widely from canton to canton. Still, we can all agree on the following Swiss must-try foods.
1. Rosti
Rosti is considered the Swiss national dish. Rosti is a crispy, golden-cooked potato pancake. It is a great traditional side dish and ubiquitous in Swiss restaurants.
Rosti is made from peeled, boiled potatoes that are cut into strips and fried with a little bit of butter, salt, oil, and bacon. Spices, chives, and ham can also be added for a more unique taste.
2. Raclette
This dish was invented by Swiss mountain shepherds when they gathered around the fire to bake food. When they left the cheese by the fire, it began to melt and fell on the potatoes. And so the raclette was born and is now a staple in every Swiss home. Since very few people have a fireplace in their house, modern appliances and grills are specially made for cooking this dish.
3. Cardon Genevois
This vegetable dish is very popular in Geneva and is usually served as a side dish during the Christmas dinner. You can buy it in jars at Geneva's local supermarkets during the year, but you can also find it fresh in December. This side dish is relatively unknown out of the Geneva Canton, so make sure you try it when you're there.
4. Malakoff
This specialty is often featured at Geneva's festivals and many local restaurants. Malakoff is a ball of fried cheese, crispy on the outside, and creamy and cheesy on the inside. A perfect snack to pair with drinks.
5. Tomato Fondue
Many people who tried it say this is the most beautiful fondue type. It is made of tomato paste, barely butter, grated cheese (like Emmental), and white wine. This fondue is traditionally paired with potatoes for dipping.
6. Swiss Meringue
This airy, light delicacy is made from egg whites and sugar. The airy structure is obtained by long whisking in order to infuse the air to make it light and fluffy. It is often used for meringue cookies and buttercream frosting. You can easily find them in many restaurants in Geneva or buy them at the local supermarkets and enjoy them at home.
7. Bircher Muesli
After the fondue, this might be the most famous Swiss food. It is made from yogurt, oat flakes, bananas, and apples, with the addition of berries, figs, or dates. You can find it everywhere in Geneva, from bakeries to cafes and restaurants.
Where to stay in Geneva?
Besides the tourist attractions and tasty foods, it is essential to plan for accommodations to make the trip pleasant and unforgettable. We want to make it easier for you. Homenhancement furnished, beautiful, and luxurious apartments in Geneva will provide you with all the equipment and comfort you need to feel at home even if you only stay for a few days.
By choosing Homenhancement apartments, you will know that you will feel safe, like you are at home, have service and support, flexible stay, multilingual experts at your service, and more.
We can also help you pick the perfect neighborhood for you since all our apartments are located in areas equipped with big and small stores, pubs, and restaurants so that you will have a pleasant stay.
For more information, you can call us at +41225524430 or visit our page and check available apartments for rent in Geneva HERE.