5 Things You Need to See in Fribourg
Halfway between Geneva and Zurich lies the tranquil town of Fribourg. Although relatively small, this medieval city offers a lot of exciting places to see and visit. Fribourg is next to the famous Gruyere region, where you can visit other small towns and enjoy fantastic walks.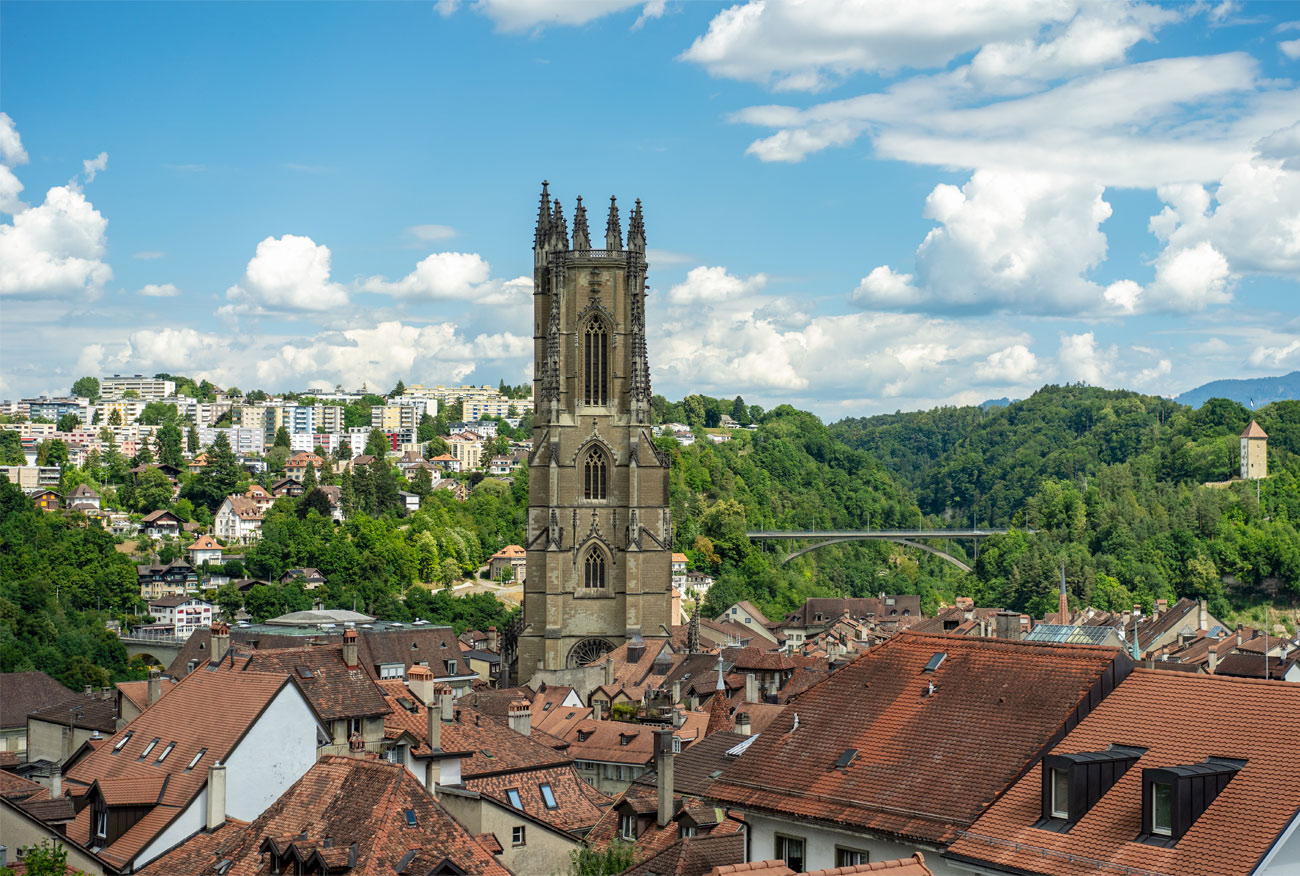 However, know that you will not be able to explore the entire region in one day, so adjust the route to your wishes and expectations.
Old City Center
If you like to wander and explore the old cobbled streets, this is the ideal part of the city for you. This part of the city dates back to the 12th century and is full of interesting antique shops and beautiful, cozy cafes. Fribourg is not as crowded with tourists as other Swiss cities, so you will have the opportunity to enjoy the beautiful facades, drink coffee in local cafes, and breathe in the life of this beautiful town.
It would be best to go through this part of the city on a guided tour to learn more exciting details from its' rich history. This part of the city is closed to traffic, so you can truly enjoy sightseeing.
The Berne Bridge
This stunning bridge is located in the heart of the city and crosses the river Sarnina. The Berne Bridge is the first bridge built in this city and dates back to the 13th century. Fribourg is surrounded by rivers, so there are many bridges, but this one is the oldest and was initially built of wood. This covered bridge was rebuilt from stone in 1653. and still has that appearance today.
Today, the bridge is crossed by vehicle traffic, which testifies to its strength and outstanding design. To feel the authentic vibe and history of the city, a walk along this estuary is a must when visiting Fribourg.
St. Nicholas Cathedral
This cathedral is the most noticeable building in the whole city. It was built in the Gothic style, like most Catholic cathedrals in Europe. It is decorated with magnificent statues on the outside and wonderful stained glass windows on the inside. The construction of the cathedral lasted for about 150 years. You can climb 365 steps to the 74-meter-high tower, and an unforgettable city view awaits you as your reward.
The tower is open to visitors from April to October. The entrance to the cathedral is free, but climbing the tower requires an entrance fee.
Gutenberg Museum
In this museum, you will have the opportunity to learn many interesting details from the history of printing, from the time of paper scrolls to modern printing machines, and to discover fascinating facts about making books. Take advantage of this tour because it lasts less for than an hour and will complete your visit to the medieval city.
Puppet Museum
This museum has a collection of about 3000 pieces and is one of the largest doll museums. The museum was founded in 1985 by Jean Bindschedler, a writer, sculptor, and creator of puppets. It features exhibition pieces from Europe, Asia, and Africa and includes puppets, masks, and puppet theatres. The doll museum will be especially interesting for children because, in addition to sightseeing, it also offers puppet workshops. There, you will also find an interesting marionette-themed cafe with excellent puppet shows.
Where to stay in Fribourg?
Besides the tourist attractions, it is essential to plan for accommodations to make any trip pleasant and unforgettable. We want to make it easier for you. Homenhancement furnished, beautiful, and luxurious apartments in Fribourg will provide you with all the equipment and comfort you need to feel at home even if you only stay for a few days.
By choosing Homenhancement apartments, you will know that you will feel safe, like you are at home, have service and support, have a flexible stay, have multilingual experts at your service, and more.
We can also help you pick the perfect neighborhood for you since all our apartments are located in areas equipped with big and small stores, pubs, and restaurants so that you will have a pleasant stay.
For more information, you can call us at +41225524430 or visit our page and check available apartments for rent in Fribourg HERE