5 Things You Must See in Brussels
This fascinating place has stunning architecture with famous galleries and amazing street murals. Once you visit it, you'll want to come back again.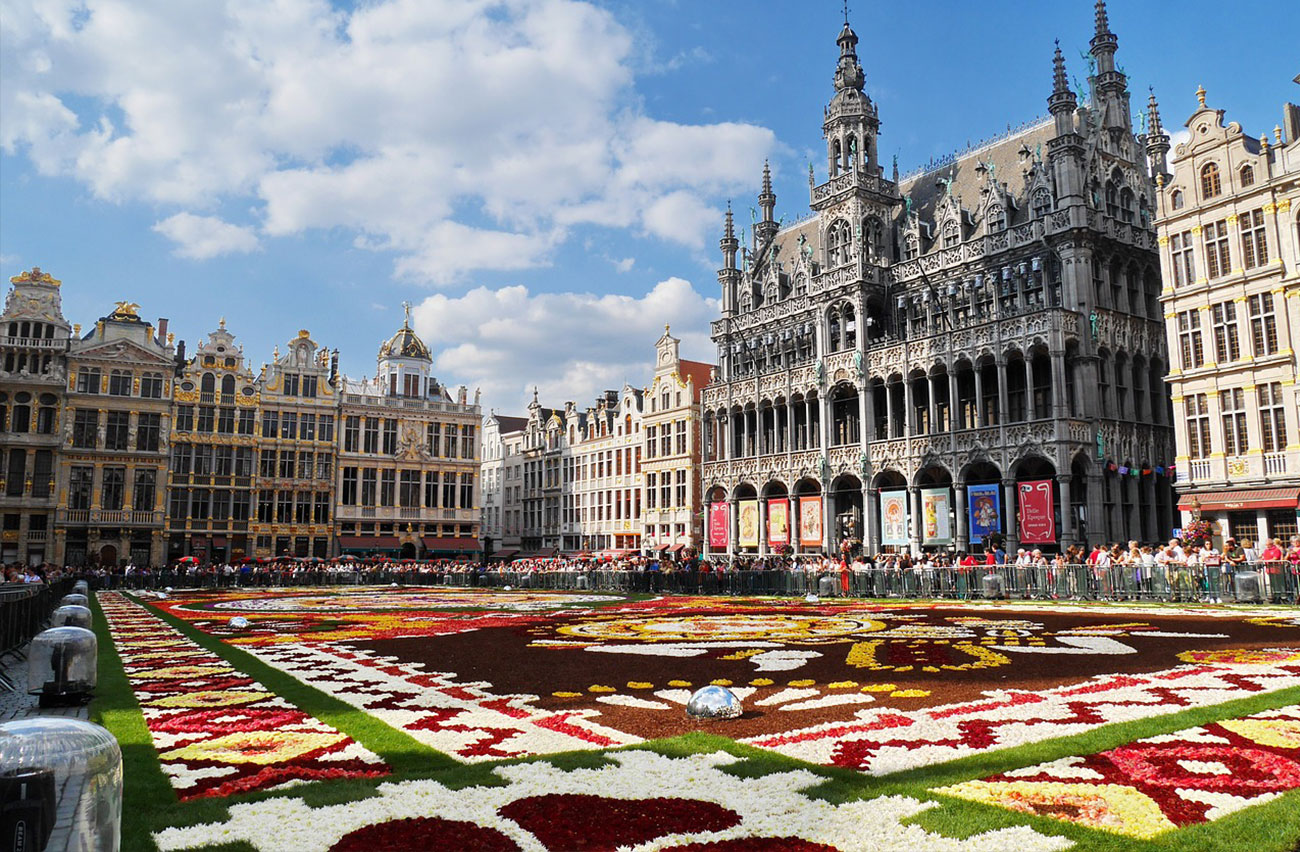 Brussels, the capital of Belgium, is one of Europe's most unexpectedly fun cities. It is simultaneously historic and modern, busy and quiet, a city beaming with different personalities. This fascinating place has stunning architecture with famous galleries and amazing street murals. Once you visit it, you'll want to come back again.
Even if you only stay in the city for a few days, you can see some of the most famous sights and all the significant places. If you stay for more than a week, you will not only visit all the most essential attractions but also feel the city's vibe. Let's have a look at the best things to see in Brussels.
Grand Place
The heart of the city, Grand Place, is one of the most beautiful European squares for a reason. Be sure to visit it several times in one day because each part of the day has a different charm, especially at night. And you will find flower markets on certain days of the week.
A UNESCO World Heritage Site, this breathtaking place is surrounded by nearly 40 baroque and gothic guild halls, and it is also known as Grote Mark. It is definitely worth a visit on your trip to Brussels.
Manneken Pis
Whether you like sculptures or are not a connoisseur, this statue is something you must see while in Brussels. Manneken Pis is undoubtedly one of the most photographed sights in the city at any time of the day. His name translates to "little man pees." It's harder to locate unless you see it on one of the guided tours, but you will find it by taking the right lane away from the town hall.
Brussels Royal Palace
The Royal palace is still the royal family's official residence, even though they now spend their time at Leaken. The Palace is open for tourists in the summer and is one of the city's most magnificent landmarks.
One of the most exciting rooms in the place has a ceiling covered in the wings of beetles, so you must take a photo of this one-of-a-kind mosaic.
Atomium
The futuristic Atomium, located in Heysel Park in the West of the city, is a structure designed to resemble an iron molecule magnified 165 billion times. This 100-meter-tall creation was built for Expo 58 in 1958, and it was originally intended to be removed, but it quickly became an attraction and remains in place to this day. You can enjoy a beer and a snack at the top, lifted by the elevator in only 20 seconds.
Don't forget to taste some waffles!
In Belgium, you must eat waffles, especially in Brussels. Even if you stay for just one day in the city, indulging in a delicious waffle must be on your list. You can try this delicacy in many places in Brussels. However, we recommend Maison Dadnoy. You can also add hot chocolate sauce, ice cream, caramel, or fruits for the topping and enjoy ths gooey decadence while strolling the beautiful streets of Brussels.
Wondering where to stay?
If you are planning your arrival in Brussels, besides the tourist attractions to see, it is essential to plan for accommodations to make the trip pleasant and unforgettable. We want to make it easier for you. Homenhancement furnished, beautiful, and luxurious apartments in Brussels will provide you with all the equipment and comfort you need to feel at home even if you only stay for a few days.
By choosing Homenhancement apartments, you will know that you will feel safe, like you are at home, have service and support, flexible stay, multilingual experts at your service, and more.
We can also help you pick the perfect neighborhood for you since all our apartments are located in areas equipped with big and small stores, pubs, and restaurants so that you will have a pleasant stay.
For more information, call us at +41225524430 or visit our page and check available apartments for rent in Brussels HERE.