5 Foods You Need to Try in Fribourg
This cute little town between Geneva and Bern is the city many travelers pass through, but for the local cultural heritage and traditions, it is worth spending a few days exploring the surroundings.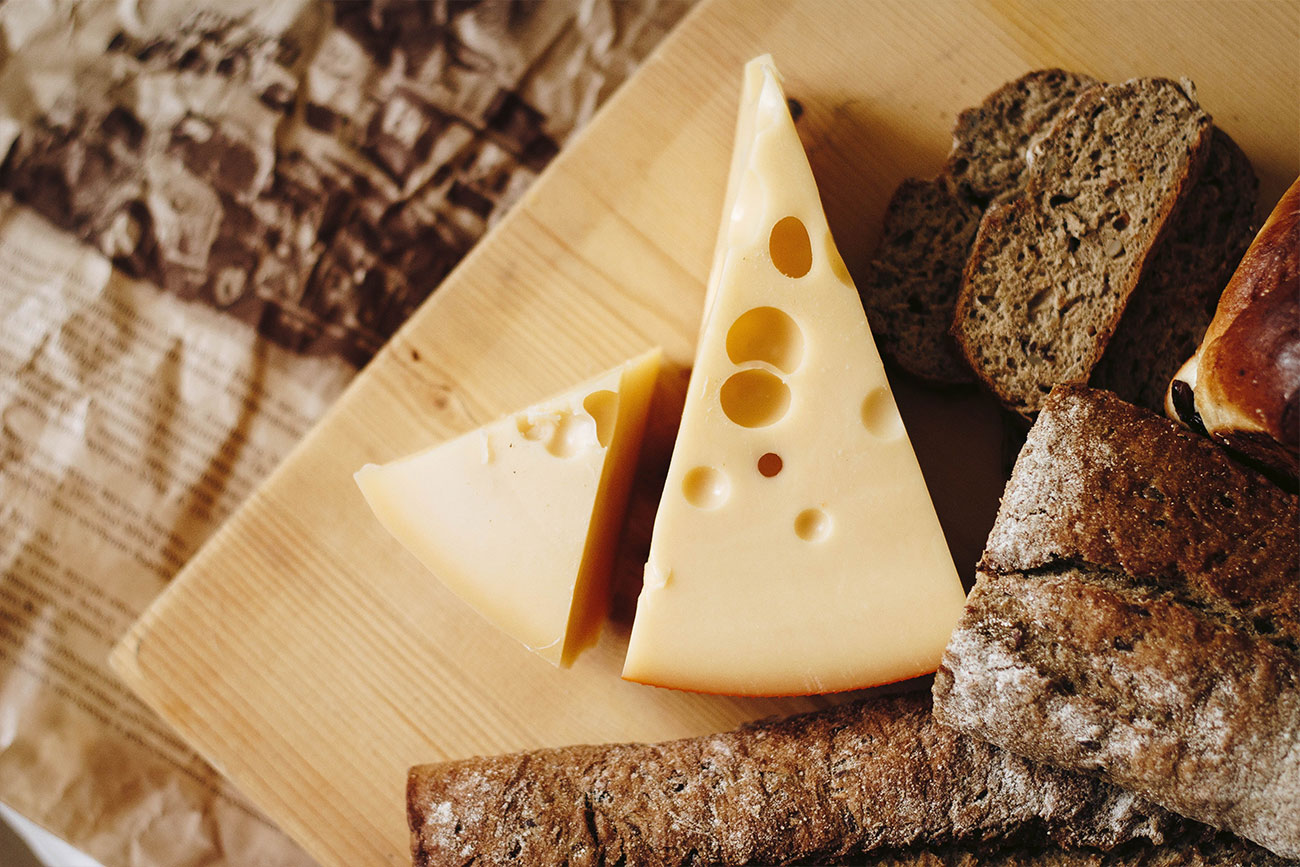 From the old city center to the gorgeous cathedrals and museums, this city will take your breath away. In addition to visiting these must-see tourist attractions, take a break and try one of these delicious specialties this city is known for.
Vully Tart
This tart is traditionally associated with Vully wines. It is made in a salty version with bacon and almonds and a sweet version with caramelized sugar. Along with this tart, try the traditional Vully wine, which originates from vineyards covering an area of 150 hectares.
Gruyères Cheese
This cheese is made from cow milk and cured for six months or longer, often used in sandwiches or served sliced. This cheese is excellent for melting, so it is traditionally used for fondue.
The cheese has a creamy, nutty taste and goes well with most foods.
Fondue moitié-moitié
This fondue got its name because it is made from two types of cheese in equal amounts: Gruyère and Vacherin Fribourgeois cheese, mixed with white wine, garlic, black pepper, Kirsch, and potato starch. The mixture is gently simmered until it becomes smooth and creamy. You can try this fondue in most restaurants, cafes, and traditional taverns in the old town.
Jambon de la Borne
Before drying, the meat is salted and seasoned with pepper, cloves, juniper, and bay leaves and then left to rest for six weeks. Then, the salt is removed, and the ham is left to "mature" for another week. Then, it is dried for three weeks in the smoke without interruption. It is served as an appetizer with slices of bread and is an inevitable ingredient in many savory dishes.
Meringues with double cream
This delicacy requires expertise and dedication, although it seems simple because it is made from only two ingredients. Airy and light, this sweet is made only from egg whites and sugar. It is often topped with double cream and served with fruit or ice cream. This delicacy is traditionally part of the Benichon (Thanksgiving) meal.
Where to stay in Fribourg?
Besides the tourist attractions, it is essential to plan for accommodations to make the trip pleasant and unforgettable. We want to make it easier for you. Homenhancement furnished, beautiful, and luxurious apartments in Fribourg will provide you with all the necessary equipment and comfort to feel at home even if you only stay for a few days.
By choosing Homenhancement apartments, you will know that you will feel safe, like you are at home, have service and support, enjoy a flexible stay, have multilingual experts at your service, and more.
We can also help you pick the perfect neighborhood for you since all our apartments are in areas equipped with big and small stores, pubs, and restaurants so that you will have a pleasant stay.
For more information, you can call us at +41225524430 or visit our page and check available apartments for rent in Fribourg HERE.